You Need to Know What Your Fire Insurance Covers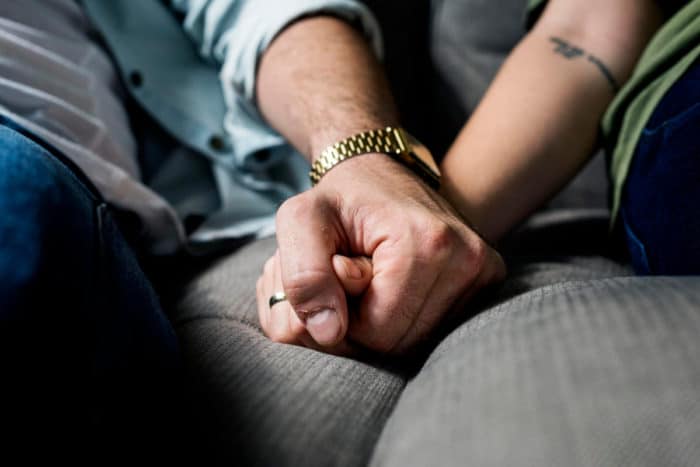 A fire can be a life-changing experience. The damage done to your home can make the property un-livable, forcing your family to find temporary shelter for months while you repair and rebuild. You rely on your home insurance to recover and rebuild your home and life as usual.
After a fire, you need to understand what your fire insurance covers. There are three main areas covered by your insurance claim: structure, personal contents, and additional living expenses. Between these three areas, the expenses incurred by the fire should be reimbursed by your insurance claim, but the amount may depend on the types of coverage you have and the extent of the damage.
Below you can find a detailed breakdown of each type of coverage.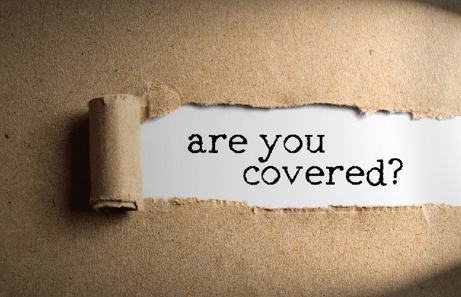 1 Structure
Structure and dwelling coverage pays for the repairs made to the physical structure of your home. Depending on your coverage, it may help pay for damage done to exterior buildings such as a shed or a garage as well. Homeowners and landlords will have this coverage, but tenants typically don't. Tenant insurance more often covers personal contents and liability, and potentially additional living expenses.
The costs covered by this part of your home insurance likely include:
Interior and exterior damage to your home
Repairing or replacing windows, doors, and the foundation
Repairing or replacing flooring
Replacing fixtures (i.e., plumbing fixtures or lighting) damaged by the fire or flood
Other expenses, such as personal contents and additional living expenses are covered by different sections of your home insurance.
However, costs such as property taxes and mortgage payments are not covered by insurance. You must keep up with these payments on your own.
When extensive damage has been done to your home, the insurance company will get three quotes from contractors and typically go with the cheapest option to do the repairs. You do get some say in the process. This is one area where you may want help with homeowners insurance after a fire claim from a lawyer or a public insurance adjuster.
2 Personal Contents
This area of insurance covers personal property and contents damaged or lost to the fire. These are the things that were inside your home during the fire. It does not include building materials like windows or fixtures, which would be covered under structural expenses. It likely covers personal belongings including:
Electronics like laptops, TVs, or home theatre systems
Clothing and linens
Furniture
Dry, wet, and frozen food
You will need to draw up a list of personal contents lost due to a fire. This is called your Schedule of Loss.
How much you receive from personal contents insurance may depend on whether you have replacement value or actual cash value insurance. Actual cash value coverage will give you what the item was worth at the time of a fire. Replacement value will cover the costs of replacing the item.
For example, if you owned a 5-year-old television you paid $500 for originally, actual cash value coverage may only give you $100. Replacement value would give you $500 to buy a new television.
3 Additional Living Expenses
The additional living expenses (ALE) section is sometimes called loss of use. This part of your fire insurance coverage will compensate you for the cost of maintaining a comparable standard of living when your property is unlivable. After a major fire or flood, if the damage to your home means you cannot move back in, additional living expenses coverage applies.
Some of the costs that are likely to be covered by the ALE section of your home insurance include:
Temporary accommodations (hotel stays, long-term rentals)
Food costs above your usual spending
Travel costs (i.e., if you're staying with family)
Moving expenses and storage costs, such as for salvaged personal contents
However, coverage for additional living expenses generally do not cover costs such as lost wages, mortgage payments, utilities like hydro or your phone bill, or typical expenses. In order to cut costs, after a fire you should call your utility providers, including cable, internet, and hydro, to inform them of the fire and ask if you can suspend service until your family moves back in.
The costs covered by the ALE section of your home fire insurance are only those above and beyond your normal household expenditures. For example, the average Canadian household spends about $200 per person every month on groceries, though this number may change depending on your region. For a family of four, that's about $200 per week. The amount you spend over your usual expenditure is covered by additional living expenses.
Unlike structural repairs or personal contents, you're paying many of these expenses right away. You may have to pay for a hotel and a long-term rental, takeout for the whole family while you don't have a kitchen, new clothes, and more. The costs can add up quickly, while your insurance claim can take months.
If you can't afford to wait to settle your insurance claim to cover costs you're paying now, you can ask your insurance company for an advance. The advance will be deducted from your final reimbursement, but an advance does not mean you have to accept their first offer. You can still negotiate better compensation after asking for an advance. It's the insurance company's responsibility to make sure you can enjoy a comparable standard of living while your home is repaired or rebuilt.
Dealing with an Insurance Adjuster
You may need help dealing with your insurance adjuster to make sure your family receives adequate compensation. Insurance companies hire insurance adjusters to assess the damage to your home, lost personal contents, and your additional living expenses claims.
At Virani Law, we help homeowners negotiate fairer reimbursement from insurance companies. It's our job to take the stress out of the process while adding monetary value to the offer you receive. Your financial recovery is an essential part of the rebuilding process. If you've recently experienced a fire, feel free to contact us for more information about our practice and your insurance claim.
Recover, resolve, and rebuild with the help of Virani Law. We can help you deal with your insurance company and take the stress out of your insurance claim. Give us a call anytime while you handle your home insurance claim.