What Is the Difference Between an Insurance Adjuster and a Lawyer?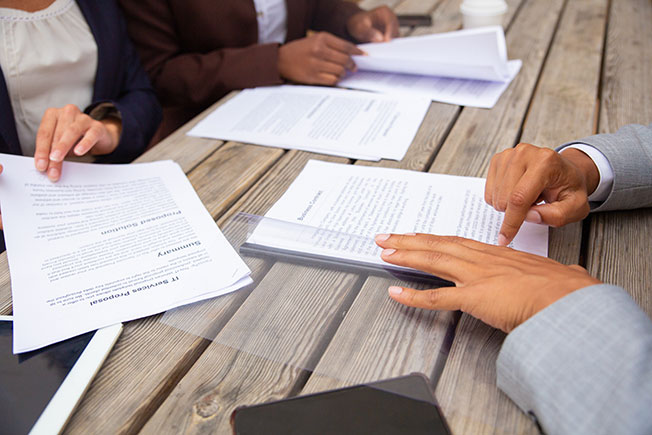 When you make a home insurance claim after a fire or flood, the insurer will send an insurance claims adjuster to evaluate the details. Their main job is to evaluate and verify the extent of the loss. This involves:
Getting reports and estimates from engineers and contractors with regards to the extent of the structural damage;
Asking for proof of the value of personal belongings lost to fire or flood; and
Reviewing receipts for Additional Living Expenses, such as gas or takeout.
The insurance claims adjuster is either an employee of the insurer or an independent insurance adjuster hired by the insurer. It's important to note that an insurance adjuster works towards the best interests of the insurance company, and the company has a vested interest in reducing the size of their settlement on any given claim.
Individuals filing an insurance claim can't rely on the judgement of an independent insurance adjuster paid by the company. If the claim is a sizeable one, it's advisable to hire your own advocate to work with you through the process. An experienced professional can help you navigate the process long before things get adversarial. If you've already entered into a dispute, know that anyone can represent you at the appraisal process (a more time and cost-effective alternative to a lawsuit – see below), and most people hire a lawyer or a public adjuster in Canada. Fortunately at Virani Law, we work with both making sure you get the best service and expertise relevant to your claim.
In this article, we are going to break down the differences between these two options.
Why You Should Hire a Lawyer to Help
There are a number of reasons to hire someone to help you when you're just getting started early on in the process.
If you've experienced a total loss or you are making a significant claim in the hundreds of thousands of dollars, you will almost certainly benefit from getting help with your claim. You may also want to start looking for an advocate if you expect there will be complications. The larger the loss, the more you stand to lose if your insurer rejects a portion of your claim or undervalues the extent of your loss. When it comes to claims, an insurance lawyer can make a big difference in the size of your final settlement.
Third-party liability is another complicating factor that can make your claim take considerably longer. Third-party liability occurs when another party causes the damage through their actions or negligence. For example, a neighbour hires a contractor to do work on their property. Something goes wrong, and the contractor's work results in a fire that not only damages the neighbour's property but also affects your home. The contractor is clearly liable, and you can sue for damages, but you're not the only one. The contractor's insurance company may wait up to two years before they start settling claims.
There are several ways you can proceed when third-party liability is a factor. You may make a claim with your own insurer, allowing the insurer to file a suit with the liable party in a process called subrogation. Where a lawsuit is a possibility, an insurance lawyer will be much more helpful than a claims adjuster. A lawyer can explain all of your options, as well as the advantages and limitations of pursuing certain actions. If your claim involves third-party liability, we can help guide you through a complicated process.
An insurance lawyer will also help you mitigate the stress that your family will face filing your claim. Your family has just experienced a significant loss, and it's important not to downplay your emotional recovery. It can be difficult to adjust when you're displaced, as you're likely living in a condo or apartment while your home is undergoing repairs, and you don't have any of your belongings. It can be an especially difficult adjustment for children and the elderly, and there is a significant strain on relationships.
For some, language barriers can make insurance claims and recovery even more challenging. Even native English speakers can struggle with the legal language of insurance documents and may not understand their obligations or what they are signing. That problem is only worse when the policyholder does not speak English or speaks it as a second language, relying on relatives to translate.
Finally, you may want to get help after you've seen the insurer's first settlement offer. Once you see it, you may feel that the insurer has not offered a fair amount and that you're entitled to more based on your insurance coverage. There are several ways an insurer may try to underpay for a claim:
Lowballing their evaluation of the damage done to your home;
Using exclusions for things like wear and tear in order to claim that a damaged structure was the result of poor maintenance;
Demanding receipts that have been discarded or potentially lost; and
Claiming that poor documentation or tampering with the scene of the loss (such as making self-directed repairs or removing personal belongings) invalidates the claim.
An insurance lawyer will be familiar with these tactics. They can help you avoid mistakes and identify some of the ways insurers attempt to reduce their settlements.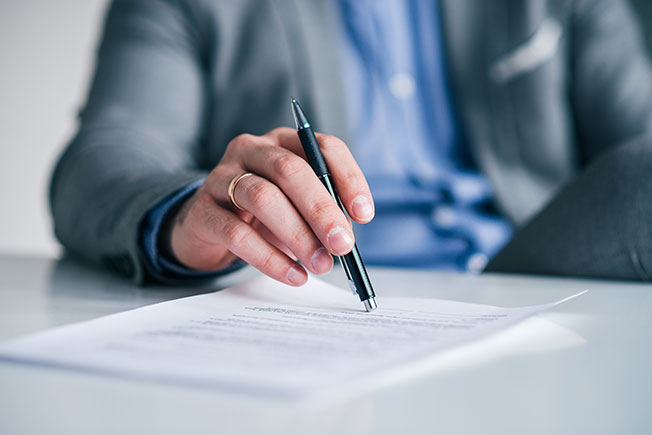 Credit: branin via Freepik
What Makes Virani Law Different?
We can help at every stage of the process, from filing your paperwork to third-party liability. Our goal is to come to a fair settlement while avoiding unnecessary delays in the process. If we can avoid dispute resolution by pushing back with the insurer early on, we can help you start your recovery sooner. Negotiating with the insurer is a much faster way to increase your payout. Insurers typically want to avoid the expenses of a dispute and are willing to negotiate. Contact us early on in the insurance claim, and we can make the process smoother for you and your family. From initiating the claim to submitting your expenses, having an advocate help you throughout the process will reduce the stress you have to take on.
#1 We Can Service All of Canada
With a strong track record with many of Canada's top insurers, we're in a position to service the entire country. Although our home is Guelph, Ontario, we've helped families across Canada who have lost their homes to wildfires and suffered extensive damage caused by flooding.
#2 We Have Relationships with Canada's Top Insurers
Over the years, we've built good working relationships with many of the top insurers in Canada and the claims adjusters who work for them. Going into negotiations knowing what's fair for both parties can save time and headaches. Entering into formal legal processes takes time and resources. It is usually better for everyone involved to avoid it, but we have the ability to take legal actions if need be.
#3 We Lived It Too
We understand what you're going through better than anyone because it happened to us. In 2014, Fy Virani's family went through a tragic house fire that resulted in loss of life and devastation of the family home. After seeing first hand the problems with the insurance claim process, Fy opened Virani Law to help families work through the claims process and make sure they receive fair settlements. In the wake of loss, getting support makes a huge difference.
Most law firms only handle disputes and they're not brought in until the claim process is well underway, usually after the insurer has already made an offer and the policyholder disagrees with their evaluation of the loss or coverage. Though attorneys can be hired at any point in the process, not all firms know the ins and outs of insurance. We can go over your insurance policy, explain industry terminology, and make sure you understand your coverage and your rights. By getting involved from the beginning, we can save you a lot of stress.